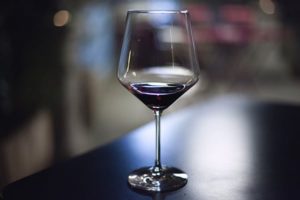 Does an alcoholic drink help you sleep better during periods of insomnia, or when life seems particularly stressful?
Even if you don't use it for those reasons, perhaps you just enjoy a quiet drink at the end of a long day, as many people naturally do.
In my personal experience, alcohol usually helps me drop off a bit quicker, especially if I have a lot on my mind. The question is, does it affect our sleep in ways we can't perceive?
Scientists have in fact shown that although it can help you fall asleep faster, it doesn't help so much where sleep quality is concerned.
How many people drink alcohol before bed?
In a large survey in the U.K. by the Sleep Council in 2014, 16% of the respondents said they had an alcoholic drink before bedtime.
And in a 2008 poll of 1000 adults in the U.S., 8% said they drank alcohol a few nights a week to help them sleep.
In another U.S. poll, 30% of adults with persistent insomnia reported having used alcohol to help them sleep in the past year. 67% of those said it was effective.
Research basis
Most of the research into the effects of alcohol on sleep tends to look at three different types of situation:
Healthy people who generally sleep reasonably well, but occasionally use alcohol to help them get to sleep. This also covers those who drink socially before bedtime without consciously thinking it will help them sleep.
Insomniacs who try to use alcohol as a sleep aid.
People who have an alcohol dependency problem, which often goes hand in hand with sleep difficulties.
Research findings
In 2013, Dr Ebrahim and colleagues from the London Sleep Center published a review of all known studies on the effects of alcohol on sleep for healthy people.
Some of their key findings were:
1. An alcoholic drink before bed can help you fall asleep faster. This appears to be the case regardless of the amount you drink.
2. Medium (equivalent to about 3 glasses of wine) to high amounts of alcohol do affect the type of sleep and sleep pattern. For example:
It can reduce the amount of the important REM sleep phase in the first 3-4 hours of your sleep.
This early REM loss might be slightly compensated for by more REM sleep later in the night, after the effects of alcohol have worn off.
Overall, you probably get less REM sleep than with your normal sleep pattern.
It can increase your initial deep sleep, but result in more wakings in the later stages of sleep.
There can be an increase in slow-wave sleep in the first half of the night. This sleep phase is associated with regenerative tasks, such as repairing tissue, building bone and muscle.
This increase in slow-wave sleep can exacerbate the potential for problems such as sleep-walking, snoring and apnea.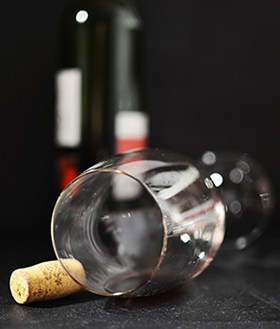 Other studies have also shown that any alcohol before sleep can impact on your alertness and mental ability the next day.
If you take just one drink, say a small glass of wine or a beer, the difference will probably be slight.
Drinking medium to high amounts of alcohol before bed, however, can have a more significant impact on your ability the next day. One effect is slower reaction times, hence the drinking restrictions in many areas of work, such as for pilots.
Finally, research suggests that if you use alcohol on a regular basis, your body develops a tolerance to the sedative effect. So even the positive effect of falling asleep quicker can disappear.
Why alcohol leads to worse sleep
A 2015 research study from the University of Melbourne provides more information about why alcohol might result in poorer quality sleep.
The researchers used modern brain scanning techniques to see what was happening whilst sleeping after having an alcoholic drink.
As in previous studies, they found that there was more Delta, slow-wave sleep in the first few hours of sleep compared to those who didn't have a drink.
But they also found that Alpha wave patterns were heightened, which doesn't usually occur when sleeping. Significant Alpha wave activity normally occurs when the brain is awake, but quietly resting.
They believed that this increased Alpha wave activity counteracts any restorative effort that's going on while you sleep. Overall, their research again supports the view that alcohol before bed results in poorer quality sleep.
Dr Christian L Nicholas, one of the Melbourne University study authors, acknowledges that people often feel alcohol helps them sleep. But he states that "the quality of that sleep isn't good."  
He also notes that similar disrupted sleep patterns and different brain wave activity are often seen in people with chronic pain conditions.
He then goes on to say that if your sleep is being disrupted on a regular basis, this could have:
significant detrimental effects on daytime well-being and neurocognitive functions such as learning and memory processes.
The importance of REM sleep
So what happens if you don't get enough REM sleep? Some good reasons to avoid disrupting your REM sleep include:
The sleeping brain is most active during REM, and is thought to be sorting, organizing and processing information and memories.
REM sleep is thought to serve a restorative function for both the body and brain.
A reduction in REM sleep can result in poorer memory, concentration and motor skills.
You may find that you suffer from lower mood and energy levels the next day.
REM is when

dreaming

mostly occurs. So if you enjoy remembering your dreams, you need your REM sleep.
Alcohol and sleep – should insomniacs mix them?
For many insomniacs, this could be a tough choice to make, especially if you know it helps avoid the nightmare of lying awake for hours on end.
But there may be other consequences of regularly using alcohol to overcome insomnia. Not all these will be relevant to you, but are included here as factors to consider:
Relying on alcohol to self-medicate can lead to dependency, which could lead to other long-term health problems.
People develop a tolerance to alcohol's sedative effects. So a small glass of whiskey to help you sleep might turn into a double, and then two glasses, and so on.
Alcohol is a diuretic, so too much alcohol can mean waking to use the bathroom.
Your sleep could be disturbed by the early onset of a hangover.
Alcohol doesn't mix well with a lot of medication, and can be dangerous in some situations, such as if taken with sleeping pills.
Alcohol can increase snoring, disturbing your partner's sleep.
So although it might appear that a bedtime drink has its benefits, it can also have short and long-term consequences for your general well-being.
Conclusion
The various research studies don't mean that you should always avoid alcohol at night. And occasionally indulging in a small nightcap probably won't disturb your sleep that much.
However, as Dr Nicholas from Melbourne University says:
if somebody is doing this night after night after night, the effects can be cumulative, not only for alcohol use but on sleep disruption as well.
It appears there's a personal choice to be made. On the one hand, there's evidence that an alcoholic drink does result in poorer overall quality of sleep. On the other hand, it might help you fall asleep faster and deeper initially.
As a long time sufferer of insomnia, I try not to use alcohol as a sleep aid, even though I know it stops me from lying in bed awake. But I do have other nighttime rituals, such as practicing relaxation techniques.
Equally, I enjoy a drink socially with family and friends; I just try not to continue drinking alcohol right up until bedtime, difficult as it may be at times!
If you're concerned about your use of alcohol to help you sleep, you might like to try some good sleep habits instead. You can also for your doctor's help with tackling insomnia if it's been going on for a long time.
Your thoughts
Do you find that alcohol helps you sleep? Do you intentionally drink to deal with insomnia?
Feel free to share your story, thoughts and ideas in the comments box below.
References
Chan, Julia K. M. et al. 'The Acute Effects Of Alcohol On Sleep Electroencephalogram Power Spectra In Late Adolescence'. Alcohol Clin Exp Res 39.2 (2015): 291-299.

The Sleep Council,. 'First Ever Great British Bedtime Report Launched – The Sleep Council'. N.p., 2013.

National Sleep Foundation,. '2008 Sleep In America Poll'. 3 March 2008.
T, Ancoli-Israel. 'Characteristics Of Insomnia In The United States: Results Of The 1991 National Sleep Foundation Survey. I. – Pubmed – NCBI'. Ncbi.nlm.nih.gov. N.p., 2015.

Ebrahim, Irshaad O. et al. 'Alcohol And Sleep I: Effects On Normal Sleep'. Alcohol Clin Exp Res 37.4 (2013): 539`-549.

ScienceDaily,. 'Pre-Sleep Drinking Disrupts Sleep'. 17 Jan. 2015.