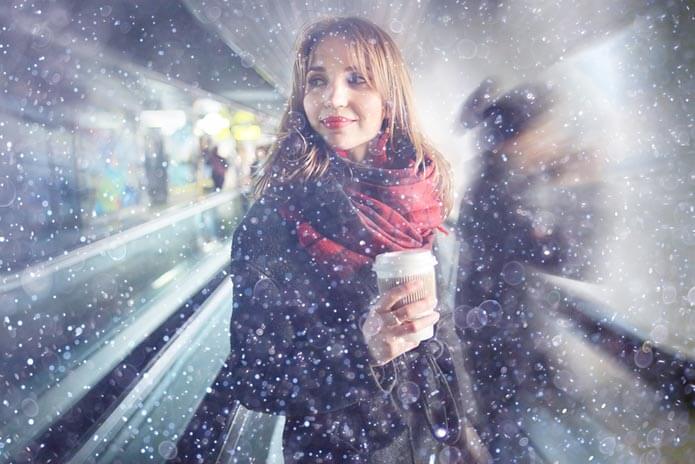 Have you ever started your day, only to suddenly wake up back in bed and realize you'd been dreaming about waking up?
Perhaps you got out of bed as normal and started your morning routine, but then snapped out of an imaginary breakfast or journey to work to find yourself back in bed, probably feeling a bit confused by what just happened.
If this sounds familiar, you might have experienced what's known as a false awakening.
What are false awakenings?
False awakenings are particularly vivid dreams in which you feel like you've woken up even though you're still dreaming. It's often only when you wake up later – for real this time – that you realize your previous waking was just a dream.
I know from personal experience how confusing it can be as I've had false awakenings on numerous occasions. I jokingly call them mini Groundhog days – they don't tend to last as long as Bill Murray's day in the movie, but do have that odd feeling of repeating the start of the day sometimes.
Thankfully, I don't have false awakenings as regularly as some people do, but have had several during the last few years.
In this article, I'll be discussing false awakenings and suggesting some potential ways to cope with them if you find them upsetting.
I'll also cover some interesting techniques that you could try to help you gain awareness that you're dreaming. That way, you might be able to use your false awakening as a stepping stone to the fascinating world of lucid dreaming.
False awakening poll
I asked 557 readers about their experience of false awakenings. 59% said they found it distressing. However, 17% said they enjoy it or find it interesting. A further 11% found it can lead to a lucid dream.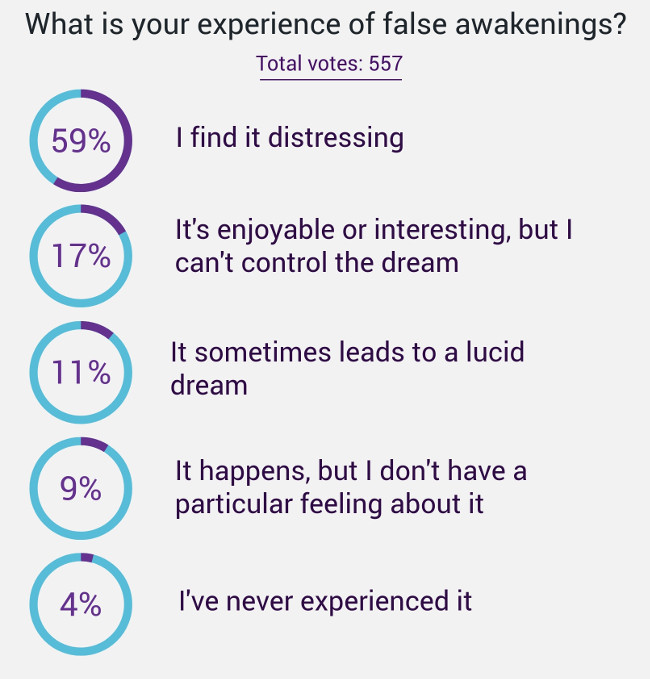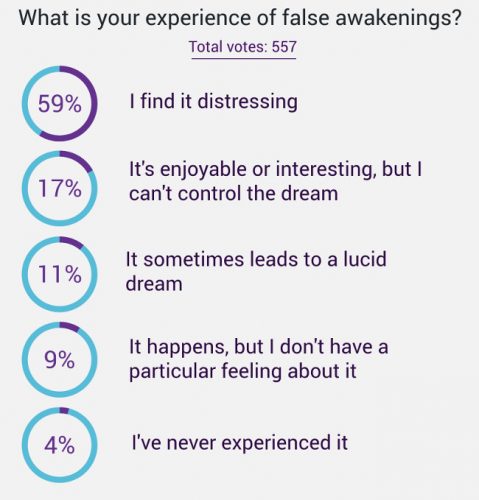 Too real to be a dream?
One of the fascinating features of a false awakening is just how lifelike it can seem. Even if you have some vague awareness that you're dreaming, the fact that you're dreaming about your normal routine might stop you from questioning it further.
The experience often takes the form of waking up and doing something familiar and normal. For example, you might get dressed, go to the bathroom, or sit and have breakfast.
Nested dreams
Some people experience more than one episode before they eventually wake up for real. Repeated false awakenings, a kind of Russian doll of dreams, can happen in one night. This is something that many readers have described in the comments below since first publishing this article.
This extended version of multiple false awakenings is sometimes referred to as nested dreams, or dreams within dreams.
It might sound a bit like the plot of the movie Inception, but these dreams within dreams do happen, and can leave you feeling like you're trapped inside your dreams.
False awakenings can seem so real that perhaps even on finally waking up, you might need a while to be fully convinced that you're actually going to eat breakfast this time.
What causes false awakenings?
There isn't a great deal of published research on false awakenings and what might cause them. When I started investigating the causes of my own episodes, I was surprised to discover a lack of information about them in medical sources.
As if to mirror its own nature, information about false awakenings is often buried inside articles and research about dreaming in general, lucid dreaming, and other sleep disorders.
Let's consider some ideas that might help explain why they happen.
Worry and anxiety
If you're thinking or worried about a past or future event in your life, you might find it's incorporated in some way in your dreams.
For example, the threat simulation theory of dreaming suggests that we sometimes rehearse events in our dreams, particularly threatening events. This can lead to dreaming about possible life events rather than having more fantastical dreams. So it would make sense that we might dream about waking up and going about our everyday life rather than flying about in a fantasy realm.
Some also argue that expectations play a key role in dreaming. If you're feeling anxious, you might expect to sleep badly and wake up in the night, or need to wake up early for an important day. This anxiety could influence your dream and create a false awakening.
Real events and everyday life
An interesting explanation could lie in the dream protoconsciousness theory. A study in 2011 looked at false awakenings in light of this theory, suggesting that our innate schemes / daily lives feed into dream content. Since we wake up every day as part of our normal routines, waking up itself becomes a concept that we sometimes dream of.
Another fascinating study published in 2021 looked at the content of 528 dreams that people had while in a sleep lab. They found that the sleep lab itself featured in people's dreams in 40.7% of cases, either as lucid dreams or false awakenings.
Mixed brain states
It's argued that your brain can be in more than one state of consciousness at once. So it's possible that the part of your brain responsible for dreaming and also for waking consciousness are both active.
This could then lead to vivid dreaming of gaining consciousness and waking up. Some sleep disorders can lead to this state, as well as environmental factors such as sudden external noise.
This shares some similarities with sleep paralysis, in which we gain some consciousness while waking up from the REM sleep stage, but there is some overlap between the two. To put it in simple terms, we are neither completely awake nor completely asleep, but a bit of both as the same time.
False awakening or sleep paralysis?
False awakenings are sometimes confused with sleep paralysis, which can occur either when waking up or falling asleep. During an episode of sleep paralysis, your body is paralyzed, but your brain is conscious and aware of your surroundings.
What some people experience is a false awakening in which they dream of waking up and being unable to move. This can also be frightening, both in the dream and when you wake up and remember what just happened.
The key difference is that physical paralysis does actually occur during sleep paralysis to protect you from injury if you act out your dreams in bed.
On the other hand, the paralysis during a false awakening takes place purely within the dream. You will usually then wake up in your bed and be able to move normally.
Treatment
If your false awakening episodes have gotten you worried, the good news is that they aren't thought to be an indicator of mental illness. In fact, they are quite common and it's thought that many people experience them during their lives. So in that respect, they don't usually require treatment.
If they are frequent, distressing, or affecting your quality of sleep or daily life, it's a good idea to speak to your primary care doctor about it. They might consider the following options:
Practical advice to help you sleep better.
Investigating if there is an underlying sleep disorder.
Dream rehearsal therapy.
Anxiety or stress management.
Medication – in certain circumstances.
It could be that the best option is not to worry and try to accept it as a normal part of dreaming. Alternatively, there are two interesting self-help options that might help: trying to stop them from happening and using them as a tool for lucid dreaming.
Self-help for false awakenings
It's one thing to wake up properly after a false awakening dream, and then lie in bed thinking about how strange it was. It's an altogether different experience to become aware of it whilst the dream is still happening.
How do you gain that awareness though? If you realize that you're still asleep and dreaming, do you then try to wake yourself up, or just ride it out and see what happens?
The answer to the second question is a personal choice, but it will also be dictated by whatever level of awareness you manage to achieve.
Let's take a look at some techniques to consider for the next time it happens.
1. How to wake up during a false awakening
If you have a false awakening, a moment of awareness within the dream just might not happen. It's often the case that we are simply a witness to our dreams, not an active participant.
Even if you do realize you're dreaming, it doesn't always follow that you can simply decide to wake up.
If you do become aware that you're still dreaming, here are some actions which might help you wake up for real:
Tell yourself that you want to wake up now – you might as well start with a direct and simple approach!
Try to focus your mind on moving a finger or toe. When you gain control of that, move to an arm or leg if you still haven't woken up.
Try blinking rapidly.
Focus your gaze on one thing in the dream.
If there's a mirror, try to look at yourself.
Try and do a complex action, like running, jumping or dancing.
All of those techniques require a certain level of awareness though. You'll either have it or you won't in any given dream. If you're having regular false awakenings, it might help if you remind yourself of these possible actions just before you go to sleep to cement them in your mind.
Let's now look at what you can do if you're not in such a rush to wake up and like the idea of exploring your dreams a little further.
2. Turn a false awakening into a lucid dream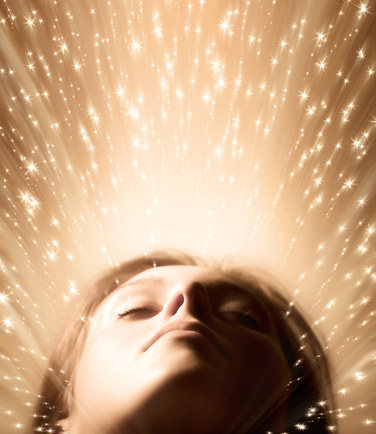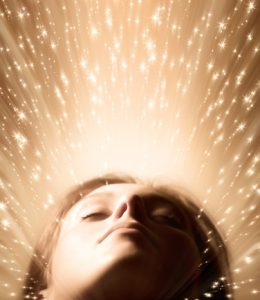 If you're the adventurous type, the idea of lucid dreaming may be an exciting and fun one.
False awakenings are often reported by those with a strong interest in lucid dreaming (for example, World of Lucid Dreaming) as a potential bridge.
In some ways, it's a fairly straightforward concept. First, check that you're dreaming and therefore become aware that you're still inside the dream. Then get moving and explore to your heart's content.
How exactly do you start checking that you're dreaming? The theory goes that you need to plant the idea in your head that you're going to start doing 'reality checking' in your dreams. Then cross your fingers that it happens.
Reality checking
Here are some techniques to do what's known as a 'reality check', and find out which side of the dreamworld your feet really are:
Try and remember facts or figures. It can be difficult to recall factual information, such as your address, phone number, or someone's date of birth. If you find it difficult, it's a sign you may be dreaming.
Try leaving the room in your dream. The next room or hall might change into something which shouldn't be there.
Try to read any writing in the dream. Reading can be difficult in dreams, so words or numbers might blur or morph.
If in doubt, you probably are asleep. Despite the fact that your brain can create incredibly vivid scenes, if you're not sure if you're dreaming, it's more likely that you are than aren't.
If you're doing a complex task in your dream, perform a reality check. If you're in the bathroom, see if you look normal or not. If you're eating breakfast, check if the food tastes as it usually does. In bed, check if the bedding has the right texture or feel.
The theory goes that any of these reality checking behaviors can trigger awareness that you're still asleep. If that doesn't wake you up, then you're free to explore a whole imaginary world of possibilities.
If you've never experienced the kind of awareness that doing these things would require, don't worry about it. Perhaps reading this article and remembering the concepts might help trigger that awareness in the future.
Please keep in mind though that the various suggested methods to induce lucid dreaming still don't have strong scientific backing.
For example, a review of the evidence for lucid dreaming techniques, conducted by researchers at Heidelberg University in 2012, found that the techniques don't work on demand. They concluded that:
None of the induction techniques were verified to induce lucid dreams reliably and consistently, although some of them look promising.
However, lucid dreaming does happen, so there is hope. A German study in 2011 found that 51% of the 919 participants had experienced a lucid dream at least once in their life.
New research into reality checking and false awakenings / lucid dreaming
In 2019, researchers analyzed an older web survey about false awakenings and lucid dreams. They found that 62% of the 90 people who have regular lucid dreams also had false awakenings, transitioning from one to the other.
They also found that people who are regular reality checkers tended to have more false awakenings (76% of respondents who reality check).
Moreover, people who check their state with such reality checks were more likely to transition into lucid dreaming from a false awakening.
This research lends some initial support to the technique of reality checking as a way to both cope with false awakenings, and theoretically turn it to your advantage in the form of the opportunity to enjoy some dream control.
As the researchers say:
This appears to be the first empirical datum in support of the frequently self-reported ability of lucid dreamers to turn "actively" their FAs into lucid dreams.

Buzzi et al.
3. Can you prevent false awakenings?
The idea of lucid dreaming understandably won't appeal to everyone. If you have bad dreams, stopping them in the first place might seem like a more beneficial option.
In this case, there are some techniques that might help prevent them. At the very least, perhaps you might be able to stop them from happening more than once in a night.
Please note that these ideas aren't guaranteed to stop your false awakenings specifically. In many ways, they are suggestions that are thought to help with sleep problems in general.
Avoid caffeine and other stimulants, especially in the evening.
Avoid alcohol in the evening.
Try to calm your mind before going to sleep. If you struggle with anxiety or stress at night, you might find it helpful to do some

relaxation exercises

in bed.
Do regular exercise. It might also help to go for a short walk in the evening before bed.
If you have a false awakening, get out of bed for 10 to 15 minutes before going back to sleep.
Stick to a regular sleep pattern, and try to avoid becoming sleep deprived.
Your thoughts
Have you experienced a false awakening or a series of nested dreams? What happened and what did it feel like?
Feel free to share your story and views in the comments below. I'm sure other readers will also find your experience useful and interesting.