In our increasingly hectic and digitally connected world, many people regularly sleep for less than 6 hours per night.
Personally, I prefer to sleep for at least 7 hours, but for various reasons sometimes have to make do with a measly 5 or 6.
Despite it being increasingly common to skip sleep though, only a relatively small number of people appear truly able to still be at their best, day after day.
I'm definitely not one of those, as much as I wish I were!
The night owl and early bird
Natural short sleepers are often simultaneously a night owl and an early bird. They may go to bed long after midnight, but still manage to rise and shine in the early hours of the morning.
They can then motor on through the day at full speed without feeling any need to have a nap or load up on caffeine.
This ability to survive well without much sleep sometimes starts as a child and can run in families. And rather than showing any ill-effects, short sleepers are often more outgoing, enthusiastic and ambitious than normal.
However, if you feel tired when awake, fall asleep during the daytime or need to catch up on sleep at the weekends, you may not really be a true short sleeper.
According to Dr Daniel J. Buysse, from the University of Pittsburgh Medical Center and a past president of the American Academy of Sleep Medicine, out of every 100 people who believe they can survive on less than 6 hours sleep a night, only about 5 will be natural short sleepers.
The other 95, as you'll see later, are simply winging it and may in fact be suffering more than they realize.
The 3 types of short sleepers
There are many reasons why you might be getting less than the recommended 7 to 8 hours of sleep every night. It could be due to circumstances beyond your control, such as work demands, parenthood or health issues.
It might also be a lifestyle choice, for example spending time with family or friends, or being active on social media, late at night.
However, large sleep surveys and medical studies I've seen tend to consider three general types of short sleepers:
1. Those who suffer from sleep disorders
Those people who suffer from insomnia or other sleep disorders, who would love to be able to sleep longer but just can't. They'll almost certainly not be at their best the next day and suffer from the effects of sleep deprivation.
2. Those who think they are short sleepers
Those who for work, study, or social reasons sleep for less than 6 hours. However, despite believing they are okay, they are actually still sleep deprived.
They may have developed coping approaches to stay awake, such as drinking coffee or staying active, but in reality they'd benefit from a few extra hours of sleep.
3. The true short sleepers
The lucky people who don't need to sleep more than 6 hours, feel no real ill effects and thrive on their rare ability. The genuine short sleeper.
An important point to note is that I'm really talking about people who regularly sleep for shorter periods. Many people are capable of managing reasonably well on less sleep for a couple of nights.
I can handle a night or two of just 5-6 hours fairly well, for example. But if the pattern continues for too many nights, I rapidly lose my ability to think clearly or stay alert. So I'm definitely not a natural short sleeper.
Why can some people survive so well on less sleep?
This isn't the easiest question to answer. A big part of the challenge facing researchers is that natural short sleepers don't think they have a sleep disorder. So they are unlikely to seek medical help or take part in research projects.
Although there still isn't a definitive answer, two possible explanations have recently been proposed. Firstly, natural short sleepers have a specific gene, and secondly it could be that they're more efficient sleepers. Or maybe in some cases it's a bit of both?
Is it in the genes?
In 2009, researchers at the University of California reported that they'd found a gene variation 'hDEC2' in a mother and daughter, who were both natural short sleepers. They both routinely went to bed after midnight and woke up naturally at 4 in the morning.
The team replicated this gene in tests with mice and found that they then also needed much less sleep.
This genetic connection is also backed up by other studies which found that the natural short sleep ability can run in families. There may be other genes involved and the link between genes and sleep is definitely an area which is being researched further.
Are they simply more efficient sleepers?
In the September 2016 issue of Brain and Behavior journal, a team from the University of Utah reported that short sleepers may be more efficient sleepers.
They used MRI scans to study the multitude of connections between different parts of the brain. These connections are fundamental to how we see the world, think and process all the information that bombards us every day.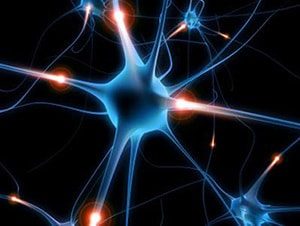 The brain scans allowed them to compare the brain activity of 3 groups of people:
Those who slept normally.
Those who reported their lack of sleep had an impact on daytime alertness and well-being.
Those who stated that it didn't have an impact.
Short sleepers who reported no real effects from a lack of sleep had enhanced connectivity between 2 areas of the brain:
The hippocampus – a region of the brain associated with memory.
The sensory cortices – which process sensory input from your eyes, ears etc.
One of the study authors, Dr Jeffery Anderson said:
That's tantalizing because it suggests that maybe one of the things the short sleepers are doing in the scanner is performing memory consolidation more efficiently than non-short sleepers.
The scans were carried out whilst the subjects were supposed to be awake. So perhaps they might also be making up for the lack of sleep by conducting some essential brain 'housekeeping' tasks during the daytime.
Or, as the team suggest, perhaps the short sleepers' brains are more efficient at undertaking the various tasks we associate with sleep.
Of course, this memory consolidation and mental housekeeping is only one of the possible functions of sleep. However, their findings may help explain why some short sleepers appear to be fully alert, whilst others seek yet another coffee to get through the day.
Are short sleepers really still alert?
The Utah University team also made some interesting observations about whether short sleepers are actually always as alert as they might believe.
The scans were conducted while people were supposed to be awake and were asked to stay awake. The researchers found that some of the brain activity for the short sleepers was similar to that normally seen during sleep.
So it's possible that people were drifting off to sleep in the quiet and relaxing atmosphere of the scan.
They also monitored the number of head movements and found that the short sleepers appeared to have more than the non-short sleepers. This suggested to the team that the short sleepers needed more external stimuli to stay awake.
The team considered that some of the short sleepers, who reported no impact on daytime effectiveness, might actually still be suffering from the effects of sleep deprivation. However, they may be compensating by seeking increased external stimuli.
These findings could have important safety implications. For example, short sleepers may be more susceptible to falling asleep in the absence of other stimuli, such as when driving long distances at night.
Personal characteristics of short sleepers
Dr Christopher R. Jones, an associate professor of neurology at the University of Utah, has also studied short sleepers. He notes that they don't seem to show the effects, normally seen with sleep deprivation, such as irritability and apathy. He goes on to say that:
These people are typically characterized by their optimism, outgoing nature, and rapid speech.
Dr Jones also observes that natural short sleepers don't tend to be overweight, which can be an issue for some people with chronic sleep problems.
So not only can natural short sleepers get by with much less sleep, but they amazingly seem to thrive on it.
Can you train yourself to be a short sleeper?
Unfortunately, the simple answer appears to be no. Many people do find ways to compensate for their lack of sleep – coffee, sugar, keeping their brain active or even through exercise. But it's not the same.
The sleep professionals appear unanimous that you can't actually train your body to sleep less. At least not without some adverse effects on your performance or health.
The military has also been interested in seeing if they can train their people to survive on less sleep, for example during high intensity operations.
Again, they've shown that with practice soldiers can get by for periods with less sleep, but if this goes on for too long effectiveness starts to reduce quite quickly.
There are also some very limited trials which suggest you might be able to bank sleep by sleeping more before a period of reduced sleep. Again though, you can plan your sleep cleverly, but you can't turn yourself into a true short sleeper.
Famous short sleepers – or maybe not?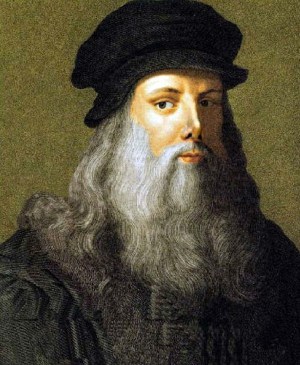 Throughout history, there have been several famous people who supposedly didn't sleep much.
For example, artists such as Leonardo da Vinci; scientists including Benjamin Franklin, Thomas Jefferson, Thomas Edison and Albert Einstein; as well as politicians like Winston Churchill.
But I wonder how many of these really were natural short sleepers?
For example, Winston Churchill is reported to have not needed much sleep at night. Apparently, he was also fond of having an afternoon nap, so perhaps he wasn't a natural short sleeper after all, but more of a polyphasic sleeper.
Thomas Edison, who invented the light bulb, also thought sleep was a total waste of time and something we could do without entirely. In 1914 Edison said:
There is really no reason why men should go to bed at all.
Equally, historical reports suggest he had a cot in his laboratories and would take the occasional nap.
So it looks as if this is a case of don't believe everything you read; there may be fewer famous natural short sleepers than the stories suggests.
The long-term effects of sleeping less
There's mounting evidence that chronic sleep deprivation can have long-term health implications. These include an increased risk of developing heart problems, diabetes, weight issues and other medical problems.
However, nearly all this research is based on large population surveys. I haven't found any specific research looking at whether natural short sleepers suffer these health issues.
I would just make two personal observations:
Short sleeper may not be able to force themselves to sleep longer. They can, of course, look after their health generally.
Increased worry and stress due to a lack of sleep can affect your health and well-being. Short sleepers don't seem to worry about their ability to be as effective as those people getting 7-8 hours sleep. So perhaps there're less susceptible to worry and stress anyway?
How can I tell if I'm a genuine short sleeper?
I haven't seen any formal self-testing processes for natural short sleepers. However, a couple of experts have suggested one way of testing yourself is:
Take a long vacation of at least two weeks, and preferably somewhere you're not going to suffer from jet lag.
The first few days you may well sleep for longer to catch-up on lost sleep.
After that, go to bed at your normal time or preferably when you're tired and don't set your alarm clock.
See how long you sleep over a period of a few days, which should suggest how much routine sleep you need.
Hopefully, this test won't stop you enjoying your vacation. You might also have little choice but to go back to your same short sleep routine at the end. But at least you'll have a better feel for how much sleep you personally need to function at your best.
Conclusion
There are very few people who can truly function well on short lengths of sleep every night. It seems that most short sleepers probably struggle with a degree of sleep deprivation and would benefit, if only time allowed, from a couple of extra hours of sleep every night.
It might be that natural short sleepers have specific genes which give them this capability. Equally, perhaps their brains are more efficient at undertaking the housekeeping roles associated with sleep, such as memory consolidation. But not only might they be better at this while asleep, but maybe even during the day.
Finally, nearly every expert article on this subject seems to end with some form of recommendation that the vast majority need 7-8 hours sleep every night. And if we get less than that, our health and well-being are likely to suffer over time.
Your views
Do you sleep for less than 6 hours per night on average? Do you find you cope well during the day, or do you struggle with the effects of sleep deprivation?