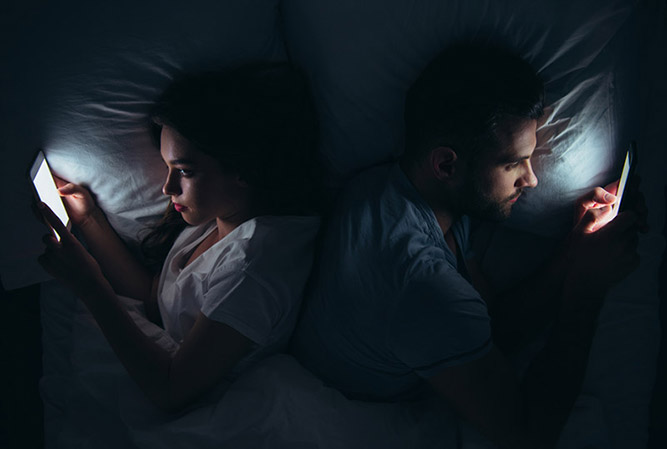 Do you have some quality time to yourself at the end of the day to relax and unwind?
"Yeah, right!" I hear you say.
"By the time I finish work, look after the kids, sort the house out and get ready for tomorrow, I barely have enough energy to drag myself to bed."
You might not feel you have much time to yourself to relax at night, and maybe you really don't. If you have sleep problems, however, taking some time to decelerate at the end of a long day and calm your mind is one of the most helpful sleep habits to adopt.
Personally, I like to spend the last 30 to 60 minutes of the day doing relaxing activities.
If having a spare hour to yourself seems like a fantasy though, even just a few minutes spent well is better than trying to instantaneously switch from 90 miles an hour to motionless and asleep.
What you decide to do in your quiet time is ultimately up to you, but you might like to try some of the ideas in this article as a starting point.
How can a bedtime routine help me sleep?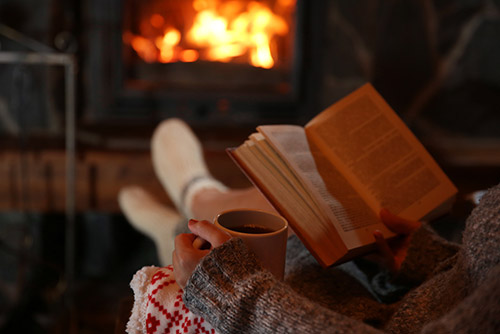 There are a few reasons repeating the same quiet routine at night can help:
It can calm an overactive mind.
You can plan for tomorrow so you don't worry about it in bed.
By repeating a regular pattern, you can slowly but surely train your body and mind to unwind ready for bed.
Many activities people do in the evening can be overstimulating. A bedtime routine helps you avoid those choices and relax instead.
How long should my routine be?
It's up to you to decide how long your routine will be, based on the amount of time you feel it takes you to relax.
Your life circumstances will understandably shape the way your routine goes. It may be that by the time you've put the kids to bed and collected all the Lego and dinosaurs, or got in from work and wolfed down a late dinner, that 15 minutes is all you feel you have left to yourself.
But if you do have more free time and suffer from regular sleep problems, maybe 30 to 60 minutes of quiet(er) time would be good.
What to do in your bedtime routine
The key is that this should be a quiet, relaxing and enjoyable time. So the routine will differ from person to person. For some people, just one activity is enough, while others might like to combine two or more. Here are some ideas to try out.
1. Switch off your electronic devices
Most people love their electronic devices, myself included! Whether it's television, a computer, tablet, smartphone or games console, they can easily erode our precious sleep time though.
However, for many people it's arguably better not to use them during the hour before going to sleep for several reasons:
They stimulate your brain.
The light that some devices emit might affect your internal body clock. If you can't separate yourself from your phone, at least put the blue light filter on and dim the screen brightness.
They can be addictive, eating into even more sleep time.
Checking emails, the news and even social media at night can create worry and stress.
Now, I don't want to be the technology police. I know some people feel that watching cute cat videos or playnig simple games helps them relax. And if that works for you, that's great.
But if you have sleep problems and also have a lot of screen time, perhaps spend a week without it at night as an experiment and see what happens to your sleep.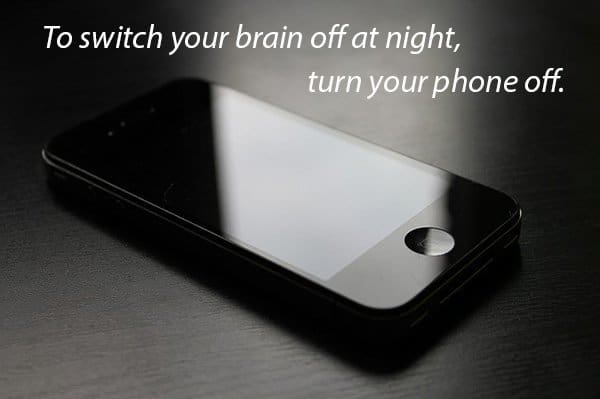 2. Do a simple relaxation exercise or meditation before bed
In a survey of 2000 readers of this website, 58% said they couldn't fall asleep because of their busy mind. Another 24% similarly said it was worry, stress or anxiety that keeps them up.
If you struggle with this too, then doing a relaxation exercise before you go to bed, or even when in bed, can help enormously.
Personally, I try to meditate every night before bed, and sometimes it's just for five minutes. Even in ten minutes, I can squeeze in the following to my meditation:
Sit cross-legged on the floor or lie comfortably.
Breathe deeply 5 times: in through the nose, out through the mouth.
Think of three things you're grateful for today (this is a great technique to improve your mood).
Tell yourself that the day is over now. Forgive yourself for any mistakes, bad thoughts or 'failings'. Forgive others too. Then tell yourself that it's all in the past.
Breathe deeply a few more times, mentally following your breath out of your mouth, into the room and beyond (this helps get yourself out of your busy head).
Ideally, I'll do this routine for longer. But I find just ten minutes really helps me unwind and feel better before going to sleep.
And yes, I know ten minutes can seem like a long time to sit cross-legged on the floor when you're shattered. So I'm sometimes cheeky and just do five, or even do the little routine while lying in bed.
Have a look at the relaxation techniques page for more exercises you can try.
3. Read
Ideally, it's best to read in another room; it's better if your brain only associates your bed with sleep and intimacy.
Having said that, realistically it's fine to relax with a good book in bed. Many people find that this in itself helps them sleep.
The alternative is to read in another room for a while, perhaps with a relaxing drink, and then continue in bed once you start feeling sleepy.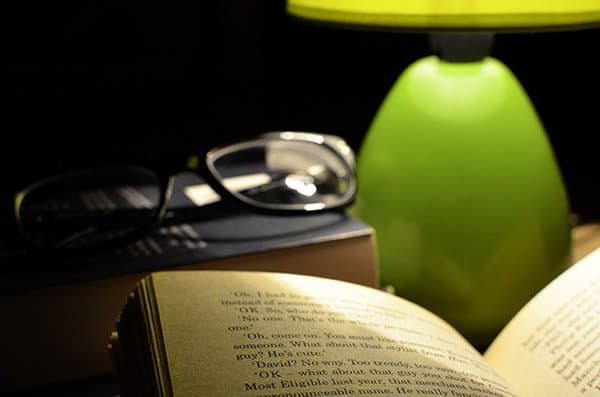 4. Listen to music
While it's good to reduce screen time, listening to music before bed is a great idea. Preferably not music which is too exciting or emotional though.
Everyone loves music, but how often do you take time to do literally nothing but listen to it? For some ideas of calming music across a range of genres, have a listen to my relaxing playlists.
5. Write down worries and reminders for the next day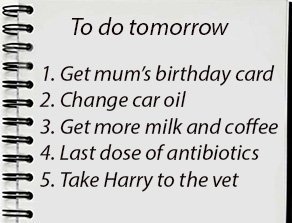 Do you sometimes lie in bed thinking about important tasks you need to remember to do the next day? I bet you do!
Sometimes thoughts like these can buzz around in your head, joined by other worries and reminders from your mental to-do list.
A simple and effective trick is to write down your worries and points you need to remember for tomorrow before going to bed.
6. Have a relaxing drink or light snack
It's a good idea to avoid caffeine, alcohol and sugary drinks before bed. But drinking a herbal tea or other decaffeinated drink is a good way to spend some quiet time, perhaps whilst reading or listening to music.
If you feel hungry at night, it's okay to have a light snack before bed. Just try to keep it healthy and light – a banana, yogurt, cottage cheese on toast, some nuts or berries are good examples.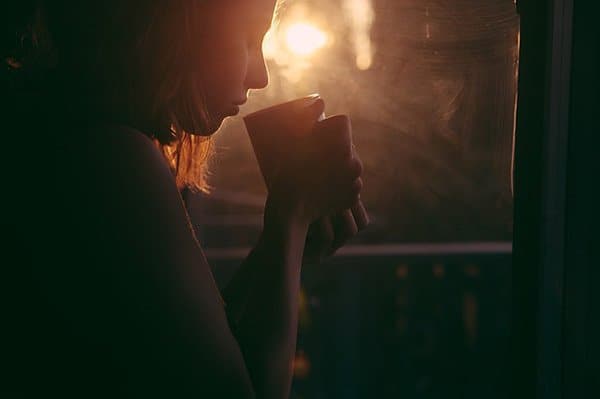 7. Spiritual practice: prayer, yoga, meditation
If you find that engaging in spiritual activity brings you peace and clarity of mind, then doing it before getting into bed is an ideal time.
Whether you enjoy reading spiritual literature, praying, doing light yoga or meditating, it can be incorporated into your bedtime routine.
8. Keep your bedroom temperature comfortable
It would be great if there were a perfect bedroom temperature that's guaranteed to help everyone sleep better. The reality, however, is that people have different needs; some like the bedroom to be cool, while others prefer a warmer temperature.
Some sleep experts recommend that a cooler bedroom temperature is better for sleep. That might mean 66° Fahrenheit (19°Celsius) for some people, 70° Fahrenheit (21° Celsius) for others though.
So I think the best thing is to be mindful of the temperature and keep a mental note of whether you sleep better in cooler or warmer conditions. If you know you need it to be cooler (as I do personally) then the trick is to always pay attention to the factor of temperature and take steps to ensure your bedroom and bedding are the right temperature for you personally.
Here are a few steps to try:
Set your home and/or bedroom thermostat to the temperature you sleep best in.
Open windows to clear out any hot, stuffy air.
Have a shower 15 to 30 minutes before bed, preferably not a hot one.
If you have a hot bath, make sure it's at least an hour before bed. It takes a long time for the body to cool down after a bath.
Go for a short walk outside to get some fresh air.
If you live somewhere very hot, try a cooling mattress pad or bed fan.
9. Spend time with family, friends, your partner or pet
If you live with others, why not spend some time before bed talking or playing a quiet game? If you can, try to resist the temptation to all be using a phone or electronic device in the same room without talking to one another.
If you have a pet, why not have some playtime or cuddles, or get some fresh air together? I'm sure they'll appreciate it (unless your pet is a fish…)
And if you sleep with a partner, there are, of course, other ways you might want to spend your time together before going to sleep.
10. Don't lie awake for hours
It can take many people up to 30 minutes to fall asleep. So if you're still awake after half an hour, it could be that you're just not ready to sleep yet.
Lying awake, trying to somehow fall asleep by willpower alone, can be very frustrating and make it even harder to relax. So it's best to avoid this.
It might help to get up, go into another room, have dim lighting only and repeat some of your routine. After a few minutes, go back to bed and try to fall asleep again.
However, if you feel that you're wide awake, it might be better to stay up longer until you notice yourself feeling sleepy.
Just don't lie in bed suffering in silence.
Your thoughts
Do you have a bedtime routine? Do you repeat the same activities every night, or just once in a while?
Feel free to share your ideas in the comments below.